Special Vehicle Operations Centre
Special Vehicle Operations offers halo models, limited run collectors' editions and high-specification vehicles. Every car showcases the best of Jaguar with stunning performance, unsurpassed luxury and cutting‑edge technology.
SV TECHNICAL CENTRE
This limited warranty is added on top of the vehicle's new car warranty, using only Jaguar Genuine Parts. It covers repairs for sudden and unexpected mechanical or electrical failure and work is only ever undertaken by Jaguar Trained Technicians. Nothing less. The Warranty covers the vehicle for up to 7 years / 100,000 miles, whichever comes first.
SV SPECIALIST CENTRE
Our SV Specialist Centre is a vital destination for those looking to experience our unique vehicles up close and talk with our SV experts.
DEMONSTRATION VEHICLES
Want to test drive a Jaguar SV vehicle?
Our store offers access to Jaguar SV masterpieces with vehicles onsite.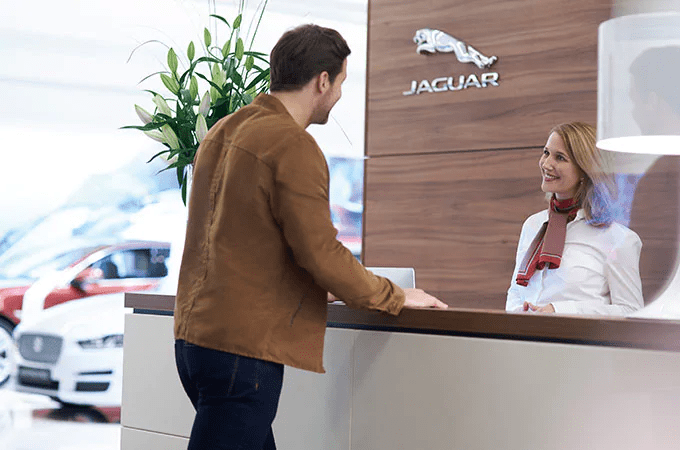 EXPERT KNOWLEDGE
Thanks to their peerless product knowledge, our team of SV Sales Specialists are the perfect partners to help you craft your ultimate Jaguar vehicle.
SPECIALLY TRAINED TECHNICIANS
SV vehicles are extra special and, therefore, require specialist attention to match. That's why our store, as an SV Specialist Centre, employs the highest qualified Jaguar SV Specialists. Our SV Specialists receive enhanced training to ensure your vehicle receives the best possible care.
F-PACE SVR
Embracing all the luxury and practicality of the standard F-PACE, our exciting new SVR evolution liberates the true potential of the vehicle. A 5.0-liter Supercharged V8 engine, advanced aerodynamic architecture and performance-focused components make this the fastest F-PACE ever.