THE 2020 JAGUAR I-PACE EV400 S AT A GLANCE: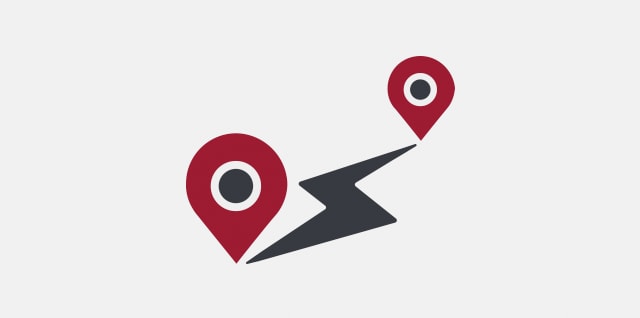 One full charge provides a range of up to 234 miles.* 

*Figures shown are Manufacturer's driving range estimates. Actual mileage may vary. See Jaguar Retailer for updated EPA estimates.
PERFORMANCE

Instant torque and All Wheel Drive traction gives the I‑PACE the acceleration of a sports car. It reaches 60 mph in 4.5 seconds.*
*Always follow local speed limits.
BATTERY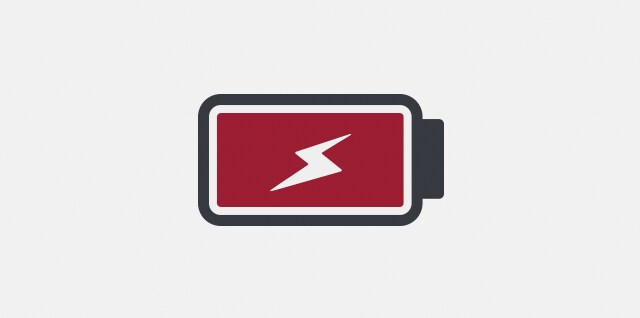 The 90 kWh battery of the I‑PACE is made up of high-energy density, lithium-ion pouch cells. Its design and state-of-the-art thermal management system support longevity and periods of sustained maximum power.
DIMENSIONS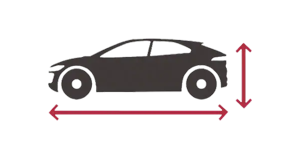 The I‑PACE has a compact footprint from the outside but exceptional space within. There are five full seats, innovative storage, a substantial rear cargo space of over 25.3 cubic feet and 0.95 cubic feet in the front storage compartment.
CHARGING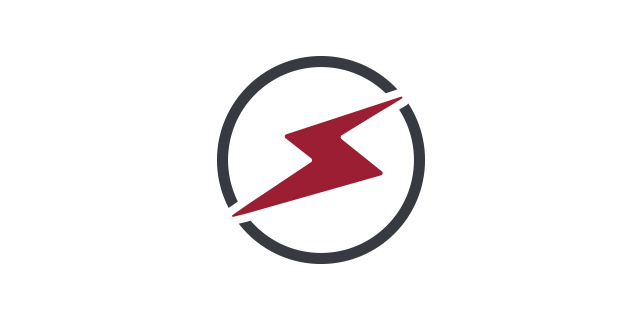 The I-PACE is equipped to accept
up to a 100 kW DC charge rate.
This means you can easily achieve
a 0-80% charge in just 45 minutes.*
*Note: Actual charge times may vary according to environmental conditions and available charging installation.
POWER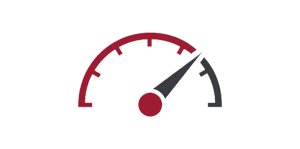 The I‑PACE is propelled by two permanent magnet synchronous electric motors. Similar to the technology found in the I‑TYPE Formula E racing car, these motors generate 394 hp and 512 lb-ft of torque.
A BREED APART: JAGUAR I-PACE VS. TESLA MODEL X VS. AUDI E-TRON 

SPECIFICATIONS

2020 Jaguar I-PACE S

Tesla
Model X
Long Range

 Audi e-Tron Premium Plus

Base MSRP
$69,850 ¹
$79,990
 $74,800
Federal Tax Credit
- $7,500 ¹²
- $0
 -$7,500
Base Price with Tax Credit
including destination and handling

$62,350 ¹²
$79,990
 $67,300
New Vehicle
Limited Warranty 
Jaguar EliteCare †


   5 years / 60,000 miles 

4 years / 50,000 miles 
 4 years / 50,000 miles 
0-60 mph (sec.)

4.5 ³
4.4

 5.5 (With boost engaged)

Estimated Range (miles)

234 ¹⁰
351
 204
Complimentary Schedule 
Service
Included with Jaguar EliteCare †
Not Available
 Not Available
Apple Car Play & Android Auto

Standard
N/A
 Standard
Park Assist

Standard
Optional
 Standard
Compare Jaguar to Tesla, at Jaguar Fairfield in Fairfield, CT
Jaguar Fairfield invites drivers all throughout Connecticut to check out our inventory of new Jaguar all-electric cars, such as the Jaguar I-PACE hatchback SUV. Electric cars, hybrid models, and other alternative energy cars enjoy a great deal of popularity in today's society for their lessened impact on the Earth and the outstanding savings they provide in energy and fuel costs. However, while Jaguar brings these alternative energy rides to the luxury segment quite well, other luxury manufacturers like Tesla follow suit. So, which brand proves a better choice overall for drivers in Fairfield County?
Well, in the interest of fairness, we want to break down the advantages that Jaguar and their electric luxury cars offer over this worthy challenger in alternative energy executive cars. Let us take a look at how the Jaguar I-PACE fares against a comparable model from Tesla, the Model X SUV. Customers will find Jaguar Fairfield conveniently located. 
Compare the Jaguar I-PACE to the Tesla Model X
Price: While the starting price might not constitute a major issue for you, the Jaguar I-PACE begins at a more comfortable starting price. Tesla models tend to boast a high MSRP, even for base models, and the Tesla Model X begins well over $10,000 more than the Jaguar I-PACE.
Warranty: Currently, the Tesla Model X comes backed by a four-year/50,000-mile basic warranty, which also includes roadside assistance for the same time frame. However, you may find the warranties of the Jaguar I-PACE more comprehensive as its Basic/Roadside Assistance Warranties last for five years or 60,000 miles (whichever occurs first) along with its five-year/60,000-mile powertrain warranty for electric motor and drivetrain-related components.
Capability: While both electric hatchbacks offer impressive all-electric driving ranges, the ride quality of the Jaguar I-PACE puts this electric crossover at an advantage, through a high 11.4-inch ground clearance and even a water wading depth of up to 19.7 inches, making it an excellent choice for off-road adventures in Naugatuck State Forest or Indian Well State Park near Shelton. The Model X may measure bigger overall but lacks greatly in off-road capability.
Weight: Through its larger size, the Tesla Model X also weighs in at a higher curb weight than its counterpart here in Fairfield, CT with a total curb weight of 5,307 pounds, well over 500 pounds heavier than the Jaguar I-PACE. The heavier of the two electric vehicles will invariably lead to more sluggish performance on the highways outside Norwalk, CT.
Interior Design: As the Jaguar I-PACE seats up to five passengers, you will find its interior cargo space a bit more flexible and roomy than that of the Tesla Model X, as the latter hatchback sacrifices cargo volume for an extra row of seating, making a more cramped experience for backseat passengers when heading out to Charles Island in Milford for a fishing excursion.
Technology: You may find the features of the Jaguar I-PACE more user-friendly than those of the Model X, more ergonomically-sound controls in range of you and an easier to operate touchscreen over the gargantuan and often confusing 17-inch screen of the Model X. Likewise, the Jaguar I-PACE comes compatible with Apple CarPlay™ and Android Auto™, for seamless smartphone integration, which are unavailable on the Tesla Model X.
A Great Resource, Close By!
Above all, the huge advantage of investing in a new Jaguar I-PACE from Jaguar Fairfield comes through the close proximity of our dealership. Drivers throughout Fairfield County will find our dealership just a short drive away, often less than 10 minutes. However, finding a new Tesla Model X might prove trickier as the exclusiveness from this model makes finding a new dealership for the brand difficult here in Fairfax County.
Start Shopping with Us Today
If you want to enjoy a spacious, tech-savvy, and efficient electric SUV for a lower comparable price than its more exclusive Tesla counterpart, trust in our local dealership near you and testy drive the new Jaguar I-PACE at Jaguar Fairfield. Customers will find us located 10 minutes outside of Stratford just a short drive down I-95 S and right down the Connecticut Turnpike from Cedar Creek Harbor and Burr Creek. We hope to see you soon!
*Price shown is MSRP. Excludes destination/handling, tax, title, license, retailer fees and optional equipment. Retailer price, terms and vehicle availability may vary. See your local authorized Jaguar Retailer for details.  
**Federal tax credit ranges from $0 to $7,500. Excludes tax, title, license and retailer fees. Actual savings from the federal government depend on your tax situation. Depending on the state in which you live, you could receive additional benefits. Consult with a tax professional to determine your exact tax savings.
***EPA estimated all-electric range is 234 miles with fully charged battery and 80 city, 72 highway, and 76 combined MPGe. MPGe is the EPA-equivalent measure of gasoline fuel efficiency for electric mode operation. All figures are EPA estimates. Actual range and mileage will vary with driving conditions and style, and other factors.
 

Competitor information gathered from manufacturer website and/or Order/Pricing Guides and is current as of 7/18/2019. While Jaguar strives to keep this information current, certain changes in standard equipment, options, prices, availability or delays may occur that may not be immediately reflected in this guide. ©2019 JAGUAR LAND ROVER NORTH AMERICA, LLC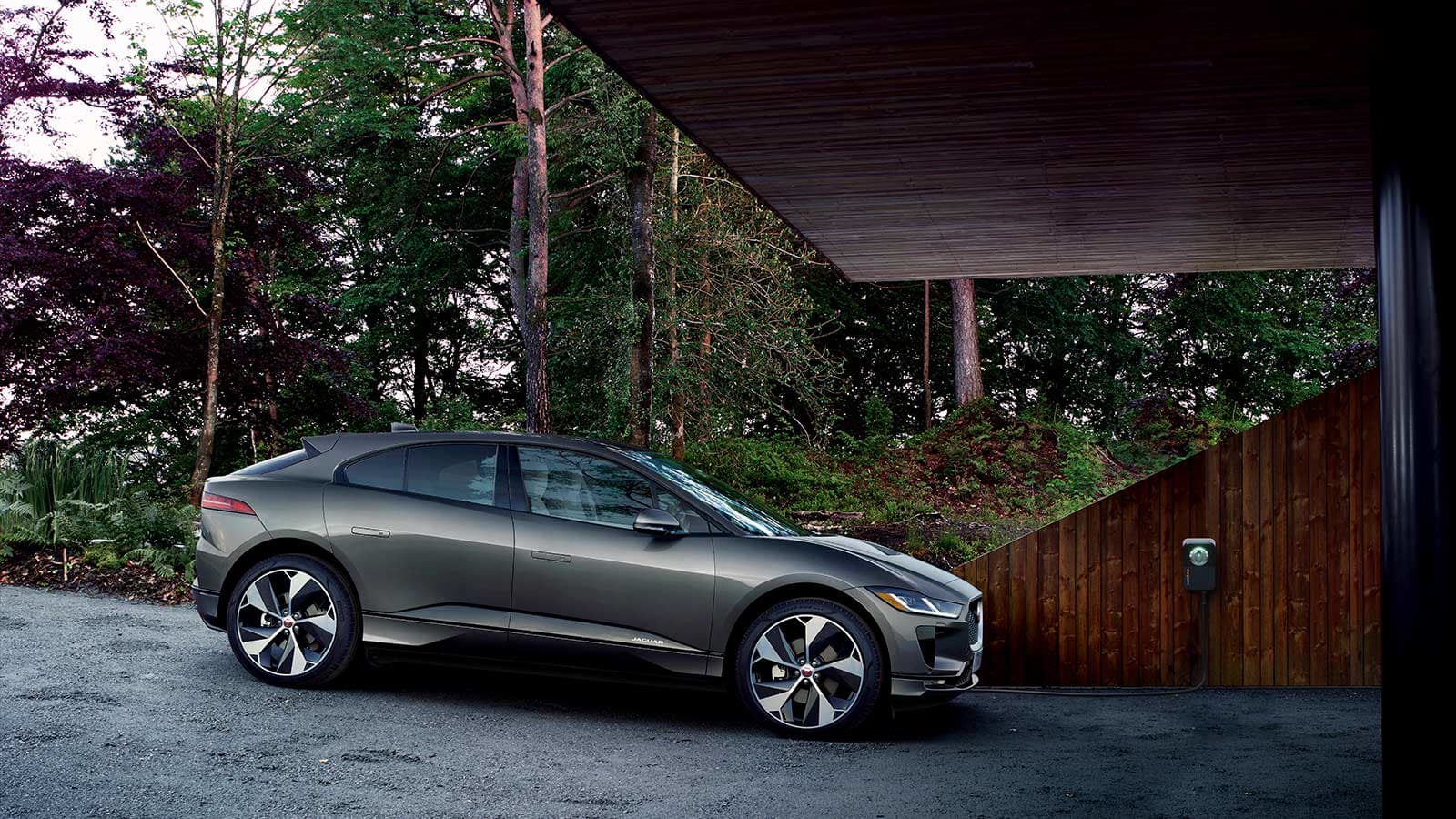 MOVING LINES
The Jaguar I-PACE adapts the familiar Jaguar design language cues seen on our conventionally powered vehicles and allows them to take on new function and shape to make the most out of the all electric platform.  Elements like the front grille have been reformed to direct airflow over the vehicle instead of to a conventional engine bay to power an engine.  Keeping the front grille shape allows I-PACE to have a more familiar, less polarizing look. 

The Tesla Model X has adopted a front end design with no grille, which creates a more polarizing look to consumers, on an otherwise less evocative design than the Jaguar I-PACE.
FIND MY I-PACE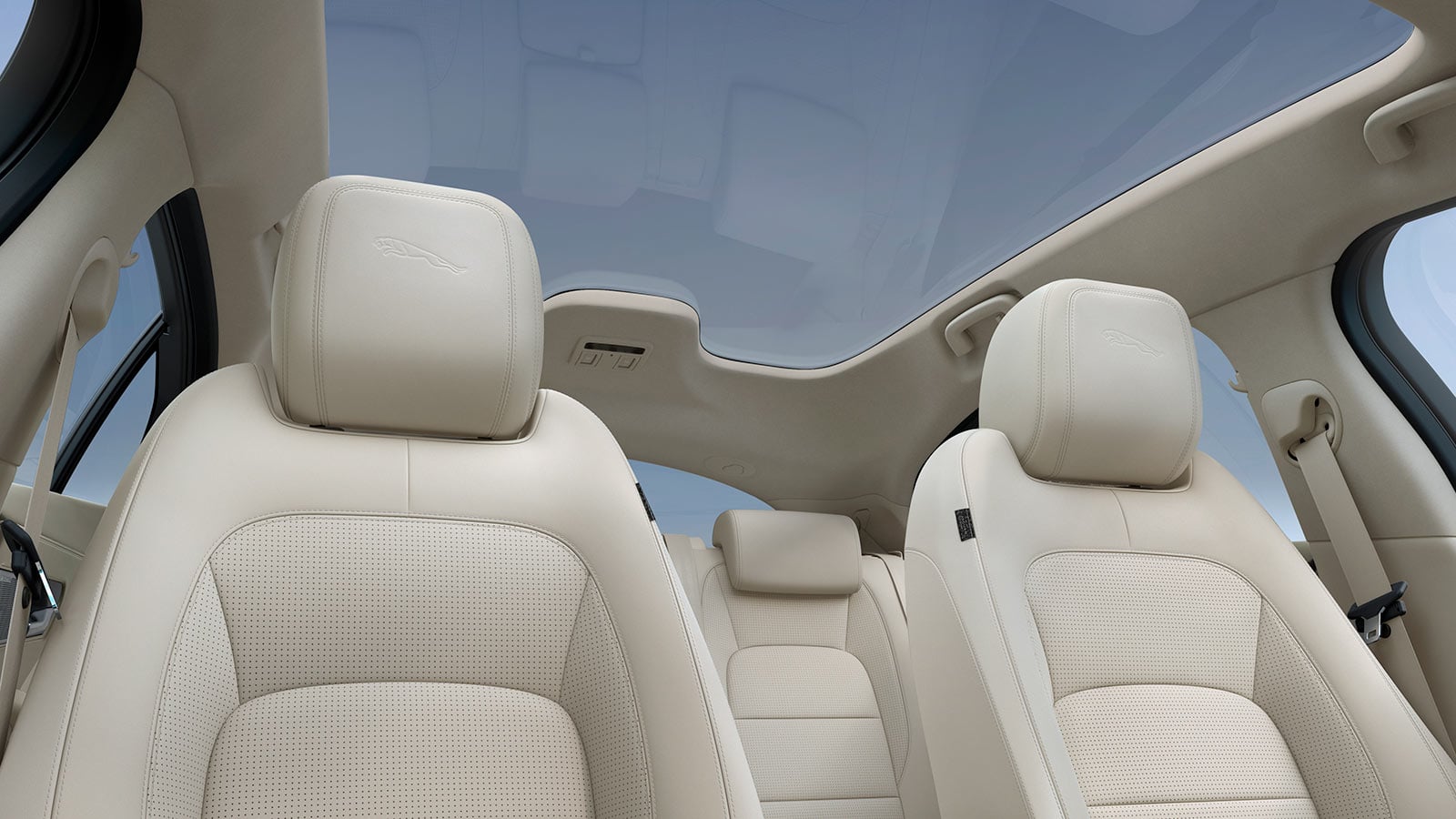 INNER PEACE
The Jaguar I-PACE offers a warm and inviting interior filled with crafted materials.
Seating can be selected in a variety of materials ranging from Luxtec to Windsor Leather or Premium Textile and Suedecloth, as well as color choices.
Choice of finishers compliment the interior styling and allow customers to customize the look and feel of their vehicle.
I-PACE offers Gloss Black, Aluminum, Wood or Carbon Fiber treatment along the instrument panel and doors.
The Tesla Model X has a stark, simple interior with very limited material and color choices available to their customers.
FIND MY I-PACE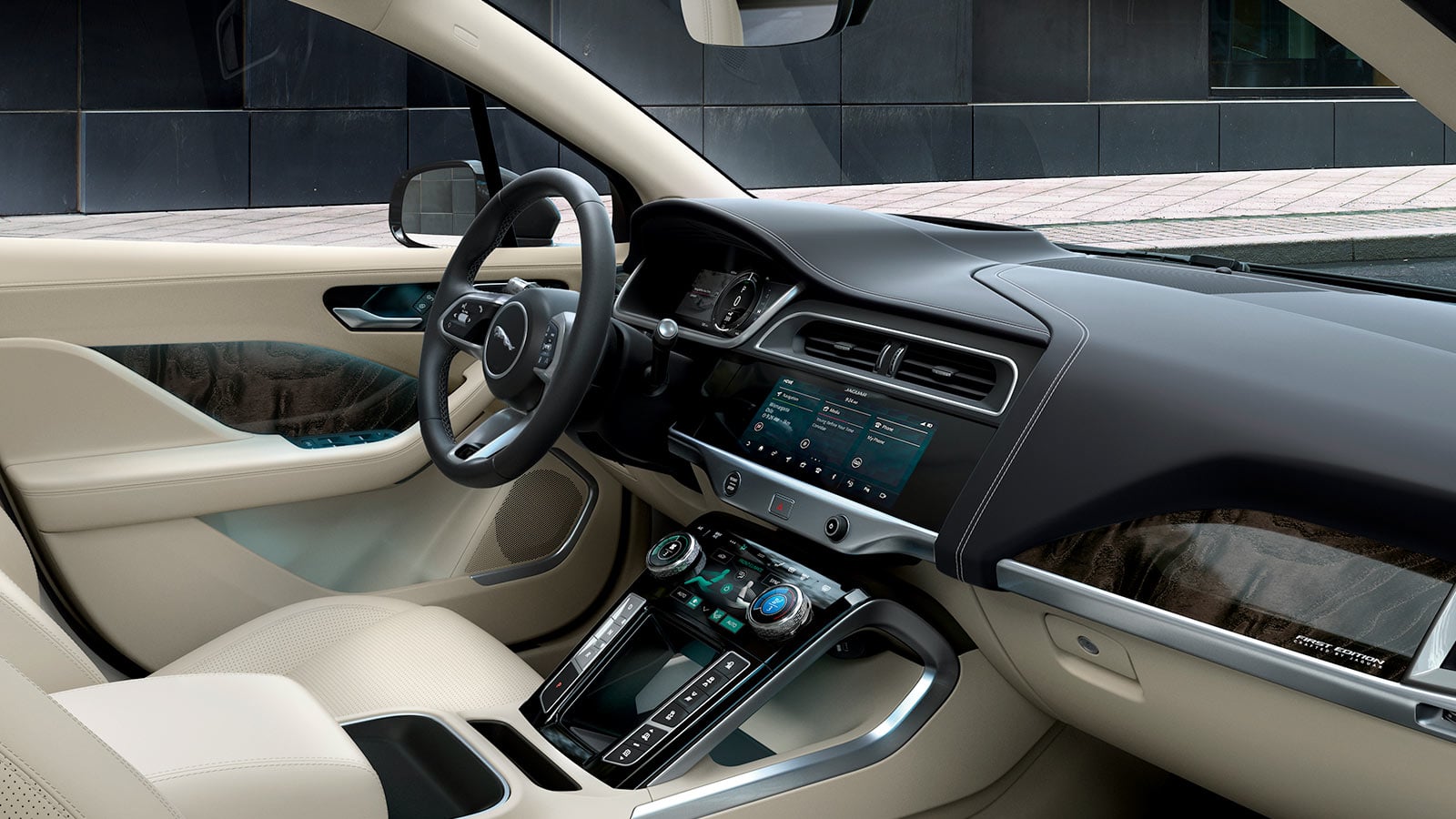 ALWAYS IN CHARGE
The Jaguar I-PACE comes equipped with the latest smartphone integration technology.
Standard Apple CarPlay and Android Auto interfaces allow customers to simply plug in their compatible smartphone and utilize a familiar interface via the 10" touchscreen to control various apps on their phones.
  I-PACE offers an optional Full Color Head-up Display, which projects important information, such as Navigation instructions and vehicle speed, right in the driver's field of view on the windshield. 
The Tesla Model X does not offer this type of smartphone integration, but does have built in Google Maps navigation services and functionality as standard. Tesla
does not offer Heads-up Display at all.
 
FIND MY I-PACE

ELECTRIFICATION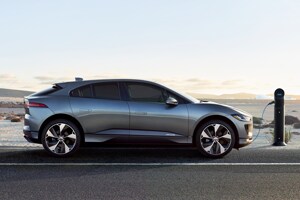 RANGE AND CHARGING
Whether this is your first or next electric vehicle, discover how the Jaguar I‑PACE fits seamlessly with your lifestyle using our charging questionnaire.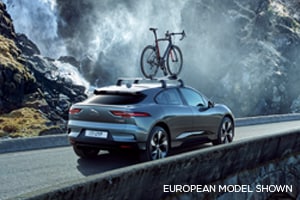 INCENTIVES
I‑PACE owners receive the financial benefits electric vehicle ownership affords. Incentives that make day-to-day driving more convenient and cost-effective can include government grants, lower road taxes, reduced city-center tolls and easy access to high-occupancy vehicle lanes.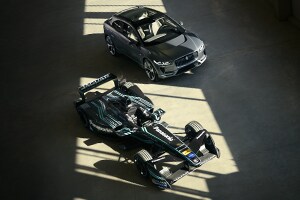 RACE TO INNOVATE
At Jaguar, we are committed to creating electric cars that are electrifying to drive and to watch. Jaguar has been racing in the Formula E Championship since 2016, and in 2018 the I‑PACE eTROPHY became the world's first all-electric production-based international race series. The next chapter in the Race to Innovate has begun.